PATTERNS
Making visible the invisible influences that shape patterns of behaviour and intergenerational trauma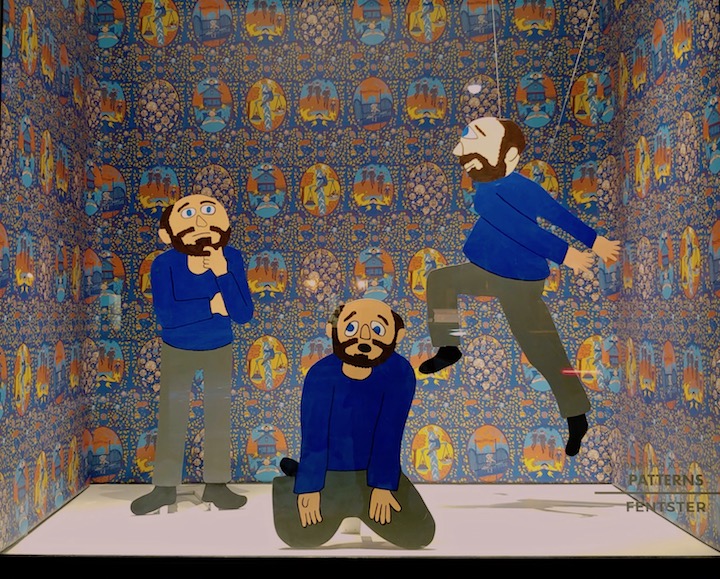 Patterns was an original installation presented at Toronto's FENTSTER Gallery from on February – June 2019, with an opening reception on March 7.
The work was presneted in ink and digital colour on vinyl, acrylic and mixed media.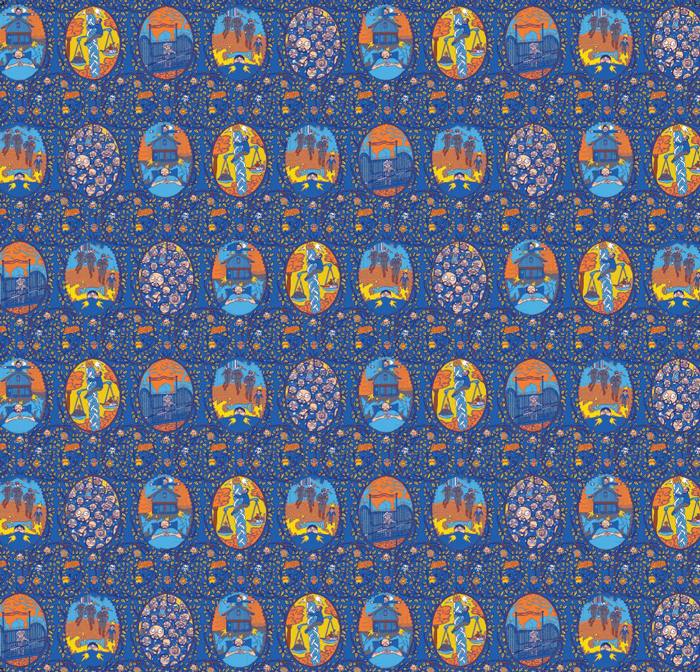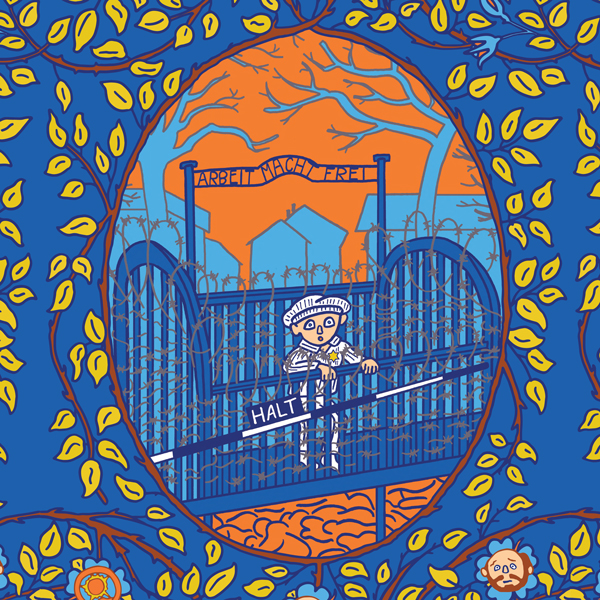 Crib, detail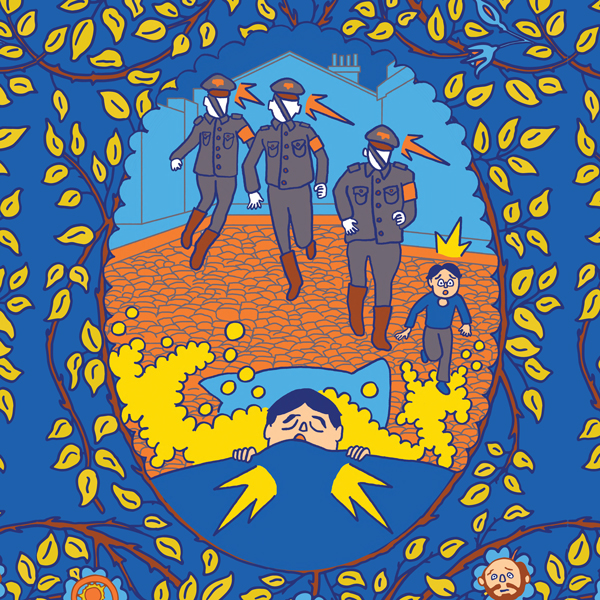 Nightmares, detail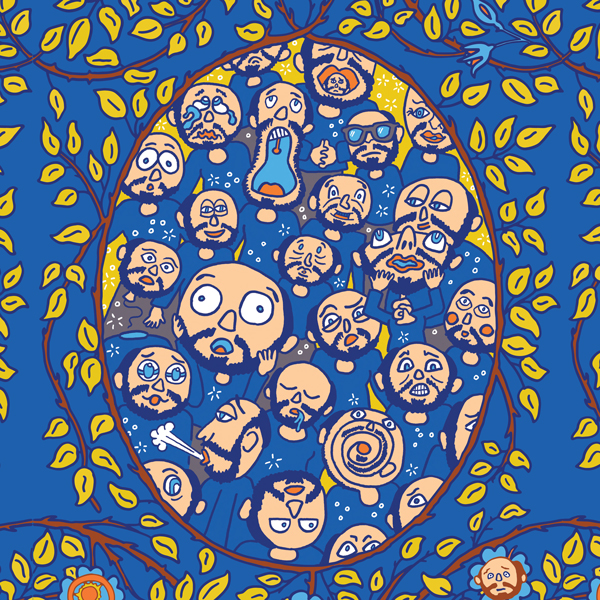 Processing, detail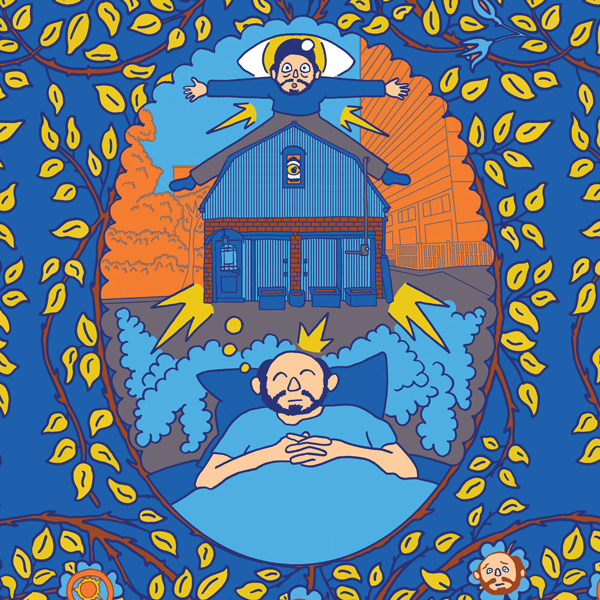 Dreams, detail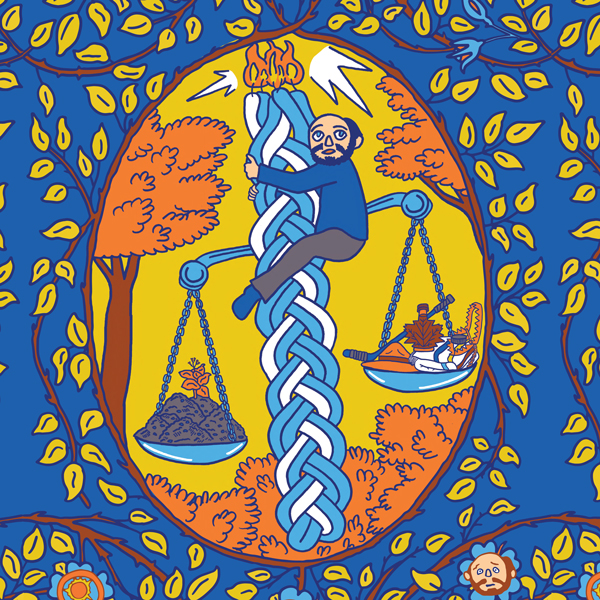 Justice, detail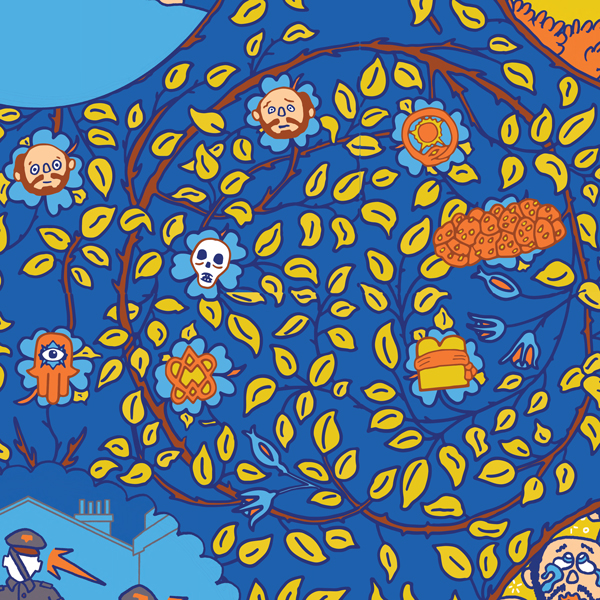 The pattern, detail
From the exhibition text:
Patterns is an extension of cartoonist Jonathan Rotsztain's Self-Loving Jew comics series that prods at stereotypes about Jewish self-loathing. Deceptively playful, vibrant drawings featuring a cartoonish self-portrait reveal the inner conflicts of a thirty-something Jew reconciling his progressive, secular worldview with common narratives about Jewish culture, teachings and practices.
The installation features wallpaper banners and sculptural figures that make visible how family, community and social context can unconsciously shape one's patterns of behaviour. Rotsztain shows how he inherited fears and successes, guilt and joys, neuroses and values not only from what was articulated to him but also from what went unspoken and unacknowledged. This experience can be understood like background noise that we stop hearing or the wallpaper in the family home; we become so accustomed to seeing it that we stop noticing it entirely. Through an introspective process, Rotsztain began to see his own "wallpaper" more clearly.
Here, behavioural patterns are transformed into decorative patterns that adorn domestic settings, which often put an ornamental veneer over intergenerational traumas teeming beneath the surface. The artist illustrates the disorienting psychological disconnect such emotional subterfuge creates. He depicts how Holocaust-fueled fears were grafted onto him from infancy with visceral immediacy. Rotsztain renders the evolution of his dreams from unprocessed terror to aspirational desires for rootedness that was so elusive for his immigrant grandparents. The work also reflects a tension between gratitude for his family's phoenix-like upward-mobility from the ashes of the Holocaust and discomfort that such success was born on land where Indigenous people remain scarred with intergenerational wounds. Before this dense tapestry, various versions of himself contemplate, agonize over and delight in the complexities that ultimately make up this self-loving Jew.
Text adapted from the exhibition statement by curator Evelyn Tauben.
The exhibition was profiled in CJN and The Forward.
The pattern from Patterns appeared in Issue 5 of Protocols, June 2019.
MODÈLES

Patterns was remounted as Modèles at the Museum of Jewish Montreal (IMJM) from January 2019 – March 2020. Projected onto the windows of the space in contrast with vinyl figures, the work looks out onto Duluth Avenue in the city's historic Jewish neighbourhood.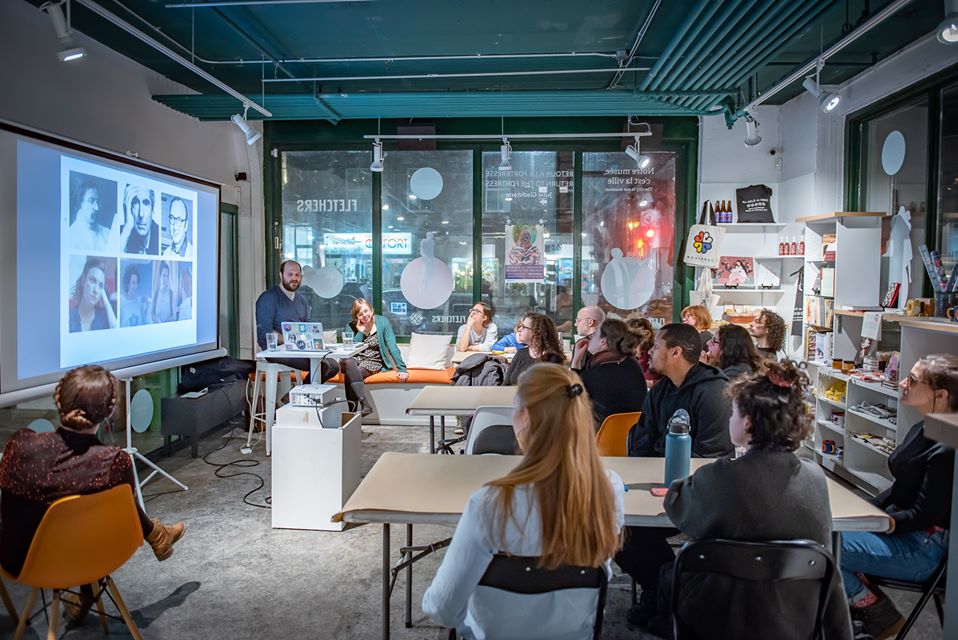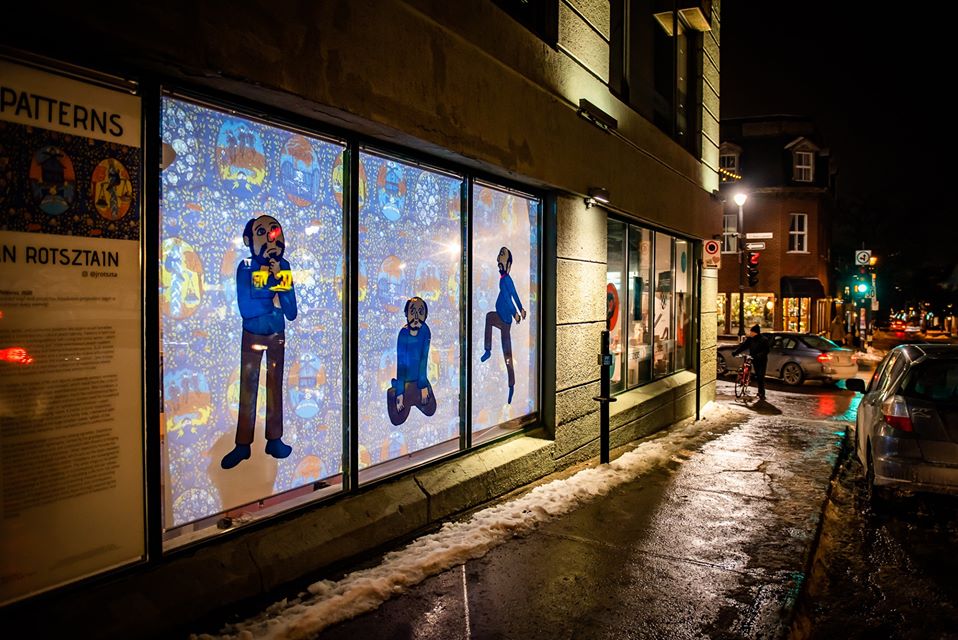 On January 23, 2020, the IMJM hosted a Comic Making Workshop and Vernissage to celebrate the exhibition. The show and event were made possible through the Canada Council of the Arts, and the Charles and Lynn Schusterman Family Foundation's Grassroots Events program.