"Call-Outs: Are they good or bad? Is it bad to be good? Is it good to be bad?"

Call Out Comics is a free, black and white newspaper featuring fierce work that challenges people, ideas, pet-peeves and/or attempts to hold someone/something accountable for their words/actions.

Published in Toronto, the first issue debuted at Broken Pencil Canzine Toronto in October 2017 with confrontational comics from 14 Canadian and American creators and a cover by Aaron Manczyk.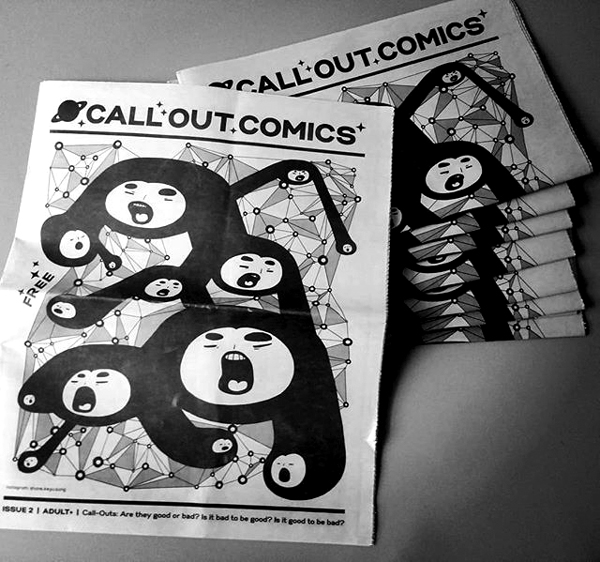 The second issue debuted at the Toronto Comic Arts Festival (TCAF) in May 2018 and features work from 17 creators from Canada, Quebec, the U.S., England and Spain, with cover art by Shane Keuy Song.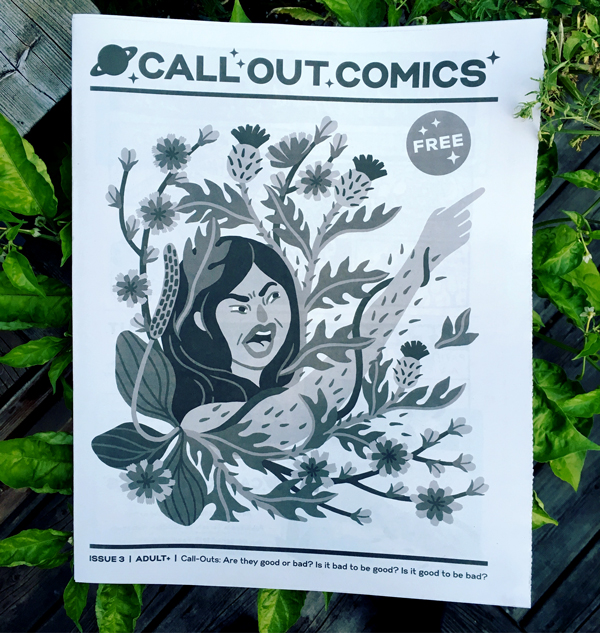 Issue three came out at Broken Pencil Canzine Toronto in October 2018, featuring cover art by Caitlin Taguibao and contributions from 13 creators.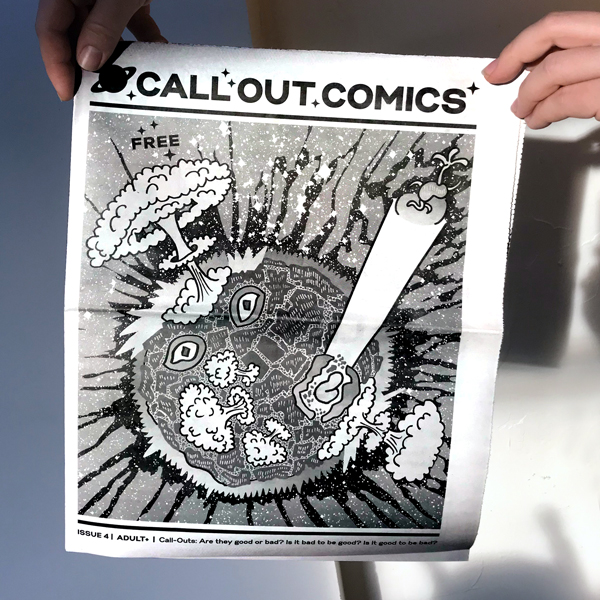 The fourth Issue came out at Kazoo Fest Print Expo in Guelph in April 2019. I drew the cover alongside 18 other artists from across Canada, the U.S., Europe and Indonesia.
The 2,000 copy print-run is distributed across North America. Call Out Comics has visited: Halifax, Sackville NB, Montreal, Kingston, Guelph, Peterborough, Hamilton, New York, Syracuse, Buffalo, Philadelphia and Pittsburgh, to name a few.