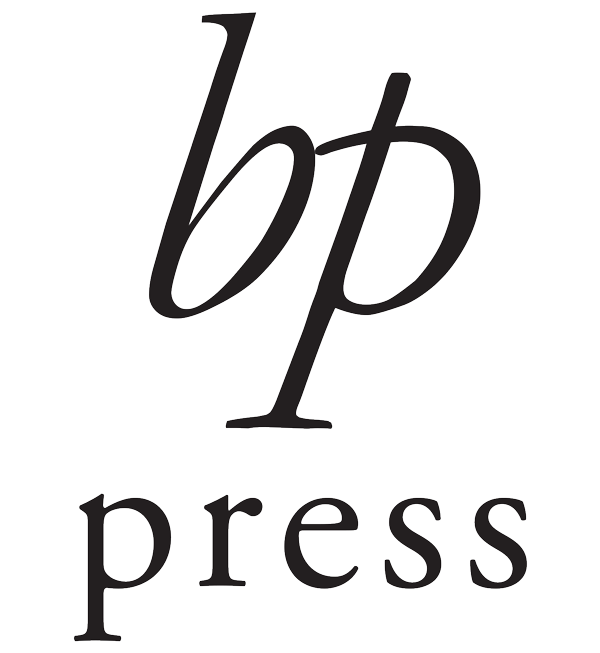 bpPress is a small press publishing collaboration between Julia Mroczek and Jonathan Rotsztain, named after bpNichol Lane in Toronto and poet bpNichol.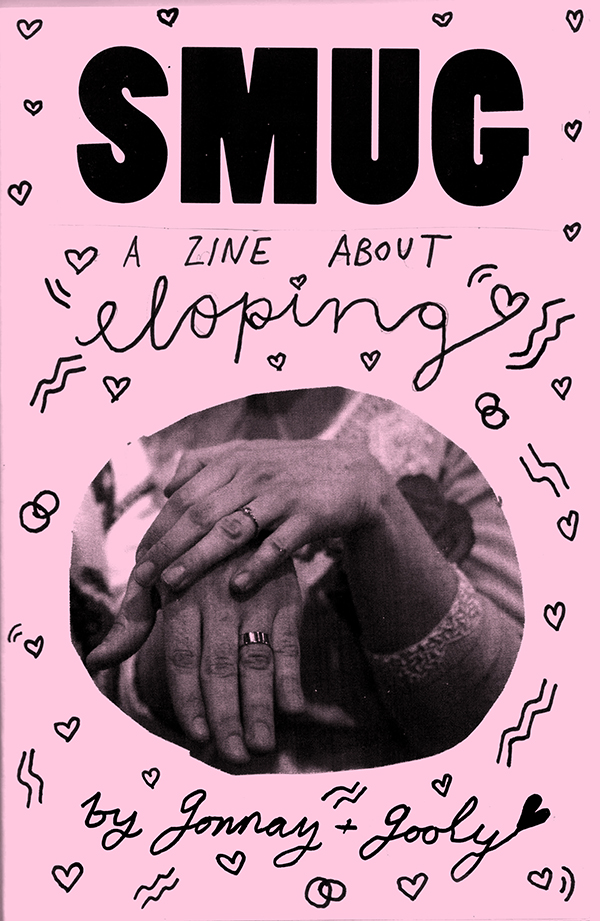 SMUG - A Zine About Eloping: This scrappy yet-thorough DIY zine is a how-to save money while committing yourself to your sweetest honey.
Jonnay and Jooly share their tips and tricks to avoiding a big wedding and for a distilled, true-to-you, celebration of love.
Buy Here! October 2020. 16 pages, 8.5" x 5.5", BW.
The zine was reviewed in Broken Pencil in April 2021.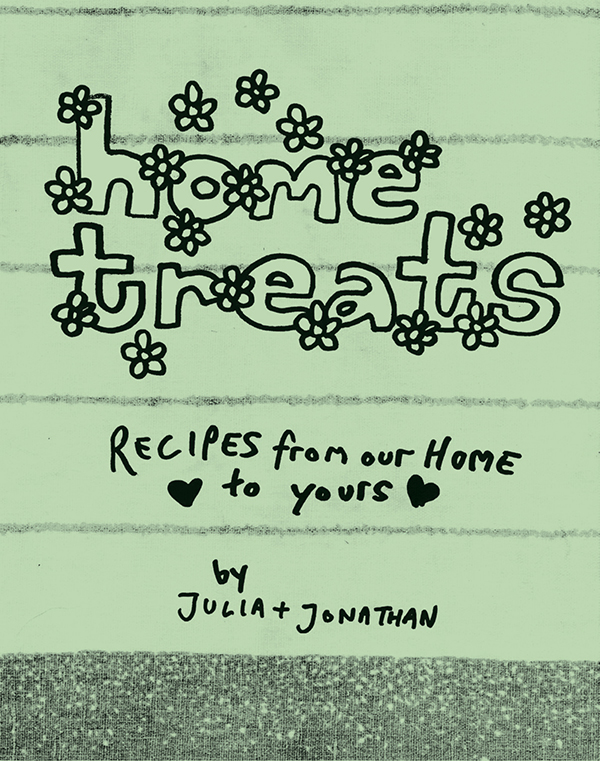 Home Treats: Julia and Jonathan love to cook, eat and share.
Check out the third edition of our ever growing DIY vegan/vegetarian cookbook, featuring meals suitable for breakfast, lunch, supper, dinner, snacks and dessert!
June 2019. 20 pages, 4.25" x 5.5", BW.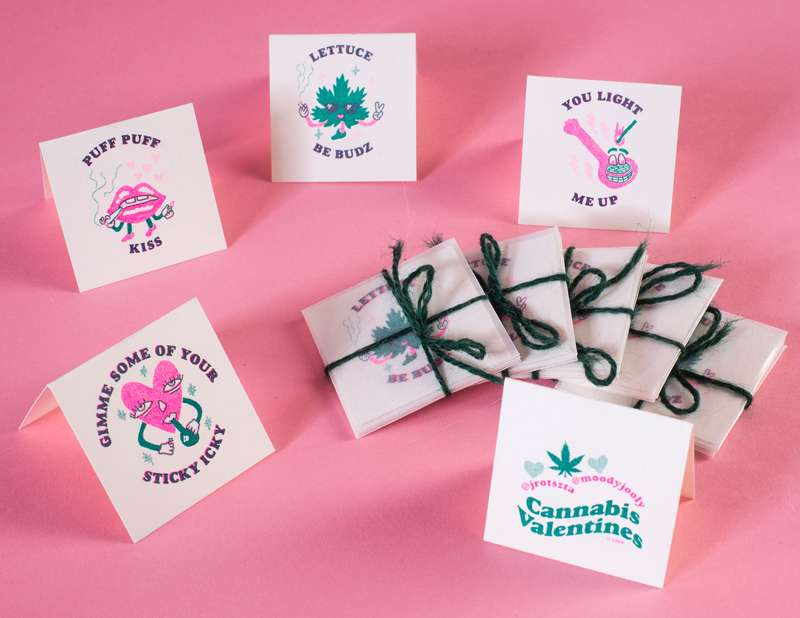 Julia and Jonathan illustrated these set of four Cannabis Valentines for 420 and Valentine's Day.
Risograph printed by Videpress in a limited edition in 2019.