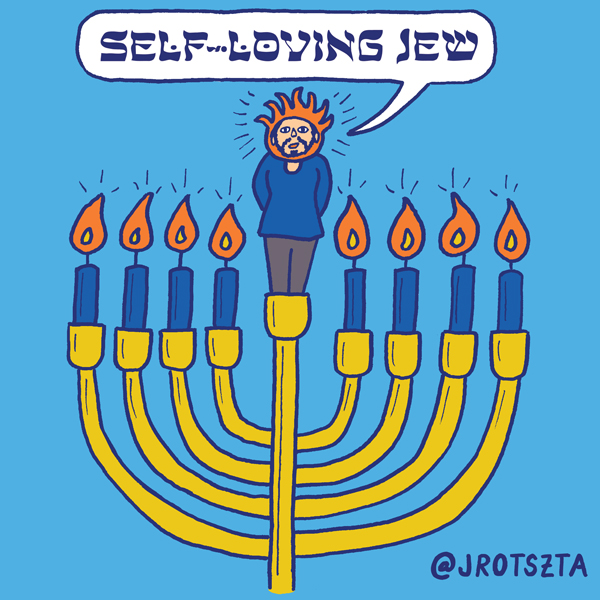 Self-Loving Jew is a series of visual essays defining a secular, cultural Jewish identity.
Reclaiming the self-hating jew trope, these autobiographical comics address the
shift away from traditional Jewish institutions amongst contemporary Jewish youth.

Guilt-free, the work is an attempt to articulate the ambivalence some Jewish millennials and
Generation Zers may feel about religious Judaism, identity and assimilation.
It embraces forging personal beliefs and practices that honour the Jewish legacy,
adapting them alongside other value considerations.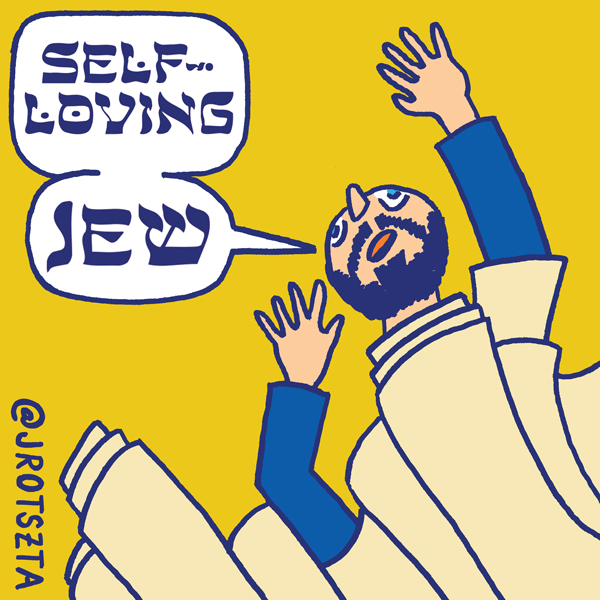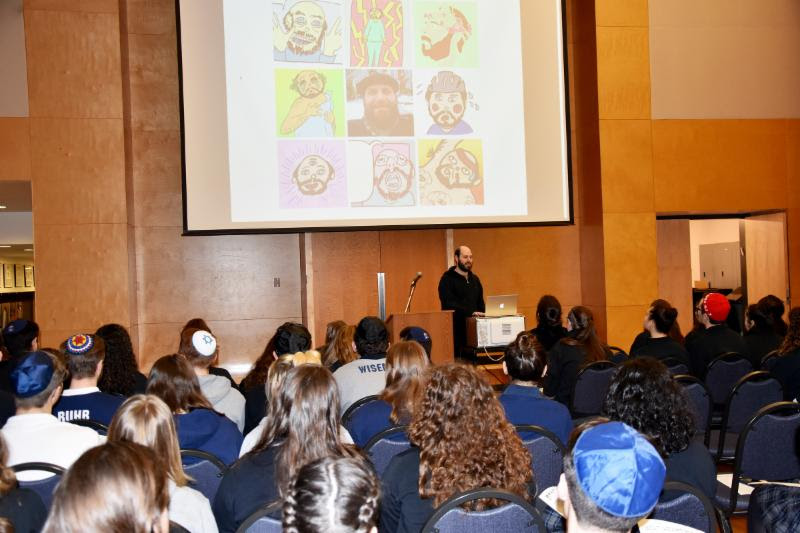 Self-Loving Jew and You is a workshop inspired by SLJ comics. Sessions last from
30–90 minutes through to one week of programming, tailored to any age or audience.

I have presented Self-Loving Jew and You to Limmud Toronto, Oraynu Congregation,
Vancouver Jewish Book Festival and King David High School. I'm available
to present to your school, synagogue or organization.
The interactive lessons include a Jewish history of autobiographical comics,
more information about the background and inspiration of SLJ comics and
step-by-step activities for participants, regardless of their previous skill or age,
to create their own Self-Loving Jew stories.